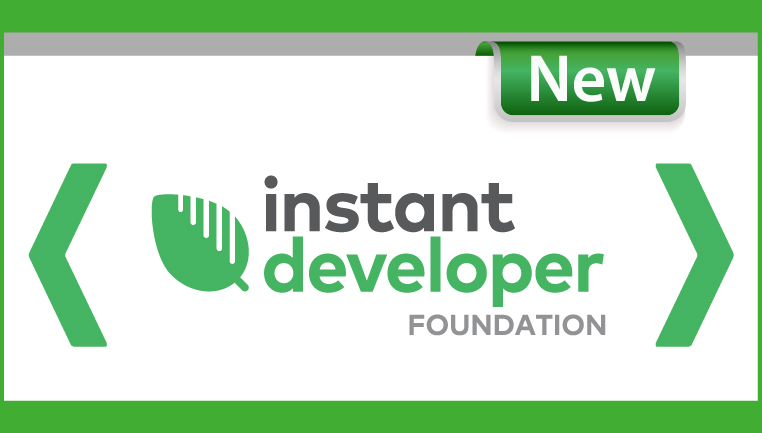 Instant Developer Foundation's path into the future is clear.
And the evolutionary roadmap of our application development platform makes it easy to see.
Instant Developer Foundation has been on the market for over 20 years. This kind of longevity is uncommon for development tools.
Even more striking is the fact that Foundation continues to be consistently state-of-the-art and currently enables its users to attack the market segment for which it is best suited: developing business software.
We want it to continue to be the right companion for exploring new pathways, and for about a year now, we've been thinking about the best way to keep it young.
We got our answer both by reading the signals from the people who use our products daily, and by analyzing the results of our ongoing market monitoring.
The reasons for our journey
The strategic plan for developing Instant Developer Foundation is based on the reasons behind that answer.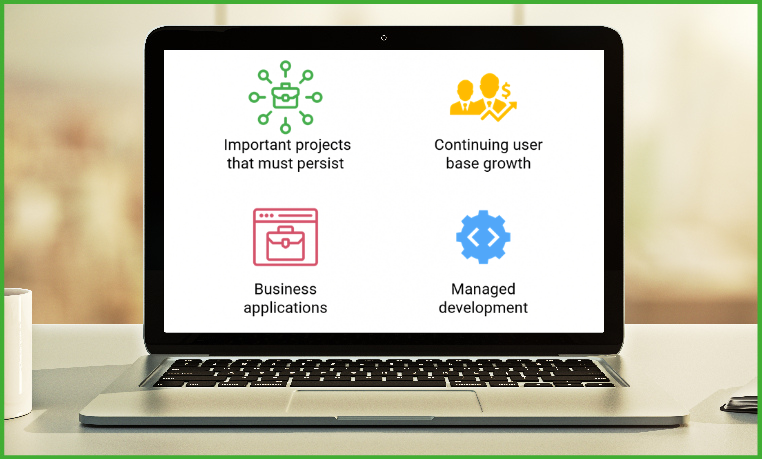 The first is that our customers use Foundation to develop important projects that must persist over time.
Add to this continuing user base growth.
We also recognize the fact that the world of business application development based on well-known technologies (such as Java and .Net) is here, and it's well-established. And it will continue to be over the medium term.
Finally, another reason I'd include is one of the most interesting features of our application development platform: it's a managed system. It takes a little time to adapt at the beginning because you can develop what you want, but following some tracks. After the initial period however, you find this aspect to be very helpful because you realize that without Foundation, you'd end up with greater responsibility for execution time lines and results.
Even the fact that our current customers develop long-lasting projects that are crucial to their business would have been enough of a reason to continue investing so much in Instant Developer Foundation. Adding this to all the other reasons made the decision even easier.
Four mile posts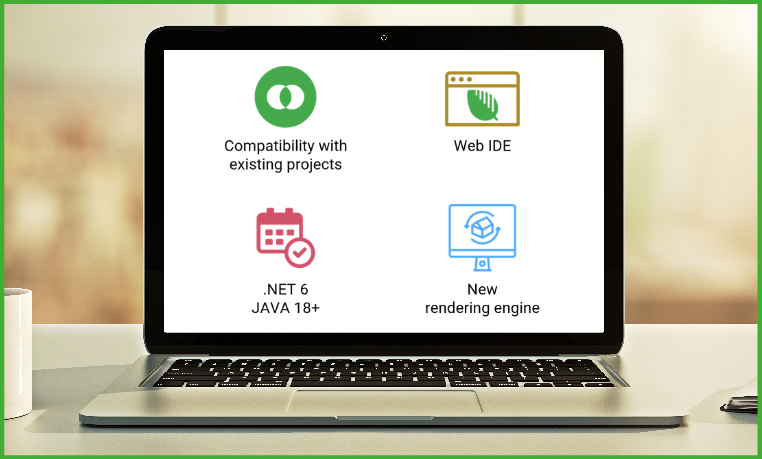 So I thought, if we were to wave our magic wand today and rewrite our entire software development platform from scratch, what would we want?
We want a development system that maintains compatibility with existing products, remaining in a managed system like the one we have, with a completely web IDE that uses today's technologies such as .NET 6 and Java 18, and a state-of-the-art rendering engine.
For me, the first point is crucial. Complete compatibility with all existing projects is vital, so everyone can instantly make full use of the new Foundation.
Full compatibility, but technologically in-line with today's world. It will support current popular technologies, and only exclude those that no longer makes sense, such as .NET 2 or JAVA 1.6. And any adjustments to existing applications will always be within a managed course.
The second goal: we develop web and mobile applications, so the IDE must also use these technologies. As a result, we'll have a new, browser-based IDE.
The third goal: in terms of server technologies, the base code of our libraries can't change. The reason is obvious: existing projects must continue to work. They will however be updated to the new .NET 6 and Java 18 frameworks.
The fourth is a complete rewrite of the rendering system. We're doing this so that your existing projects will work better.
Record-setting time
The starter has already fired the gun, and we'll hit the splits like we're running the 400.
The first piece, a sizable chunk of the Web IDE, is already done. We expect to finish it this year. In 2022, you'll be able to choose whether to use the traditional IDE or the Web IDE, and then in 2023 the shift will be definitive.
They'll run in parallel. From October of this year through spring of 2022 we'll begin transitioning server environments and rewriting the framework client. We'll cut the finishing tape in 2022.
The final goal is in 2023: by eliminating the existing IDE, we'll be able to migrate the C++ code of the IDE into a more generic system that's not tied to a specific technology.
The strength of the expanded team
Significant results are always achieved with the support of a team. In this case there are two: the Instant Developer team, and the team of hundreds of companies and developers who use Foundation.
Thank you for the support you've given and continue to give.
If we've made it this far with this project and this vision, it's undoubtedly thanks in part, to you.
To learn more, check out the presentation video.