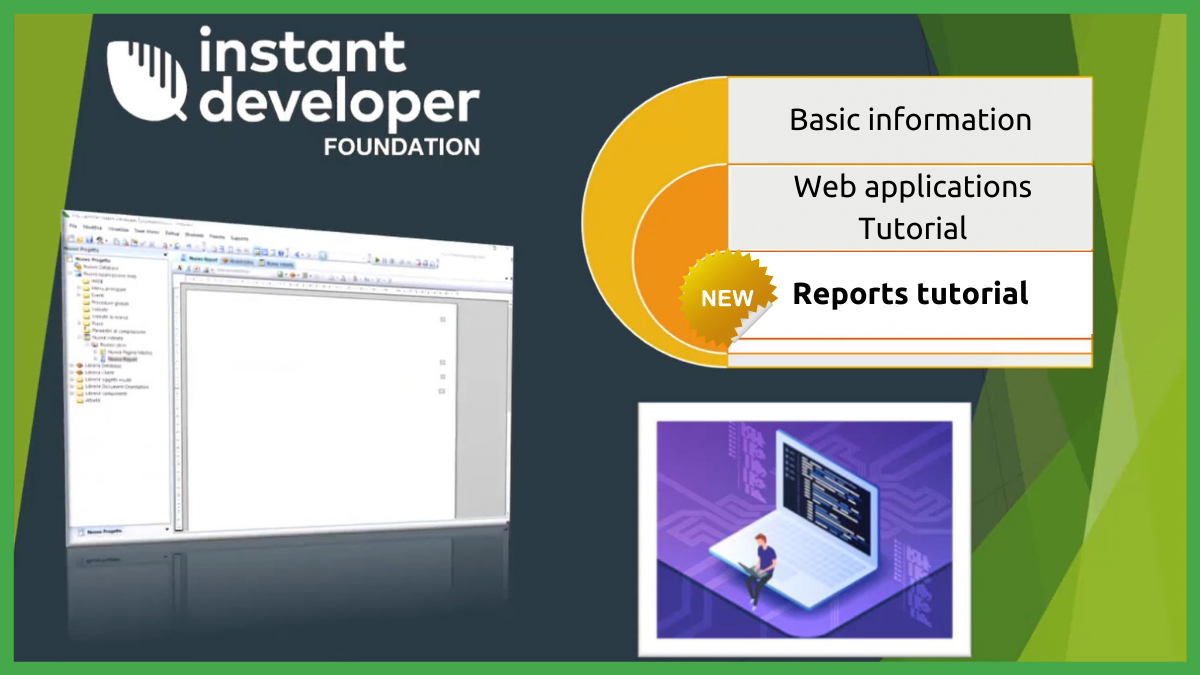 They are another step forward in making the training offer even more complete for developers who use Instant Developer Foundation.
Brand new free courses on creating dynamic interfaces and reports are now here.
You'll find them in the Reports tutorial section of the Documentation Center for our software development platform.
So we're adding a good 44 video training courses for developers on programming reports using Foundation.
By taking these courses you'll reach the goal of fully understanding how to develop the reporting functionalities you need most, as simply as possible.
In the new training material we'll guide you step-by-step, from creating a classic print to PDF to revealing the many powerful functionalities of our application development platform.
For example, you'll learn how to use the reporting engine to create dynamic interfaces and interfaces featuring Drag&Drop functionalities.
We'll also guide you in developing forms for creating tabs like the ones you see in the image below (and therefore not the classic grids or detail data… ).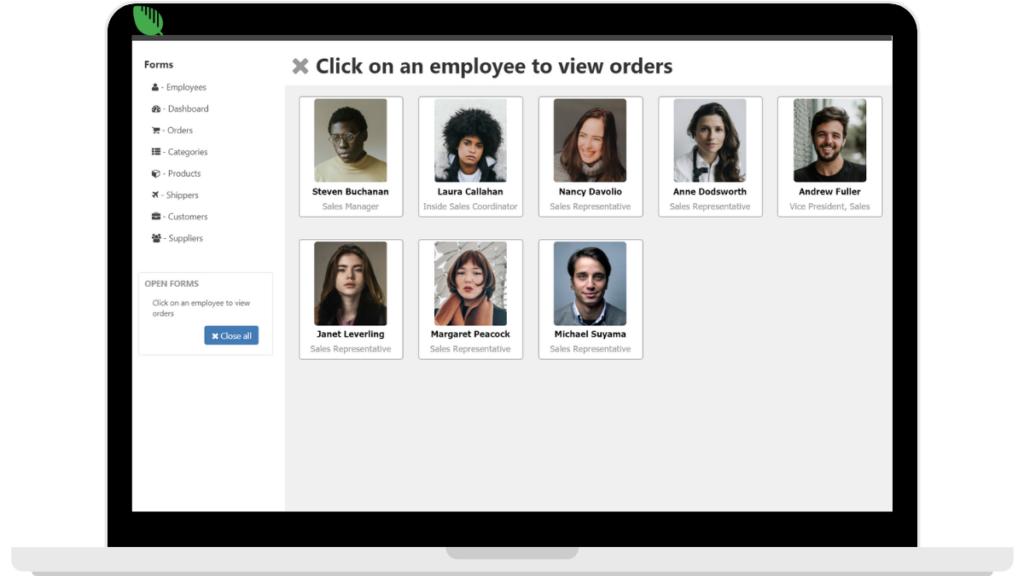 We've recently revived the training options we offer with a complete series of free video training courses for web application developers who use Instant Developer Foundation.
If you haven't yet done so, don't miss your chance to take them in order to fully understand the information available in this new series on reporting functions.
You'll find it's equally easy to use through a browser, with or without audio. The courses were recorded in Italian and you can also turn on the subtitles to help you focus better on the content. And thanks to the automatic translation, other languages are available too.
Enjoy your training!