Success Story
Peopoll App: a new standard for internal company communications
Amadori developed an app dedicated to managing the flow of internal communications using the application development and deployment platform Instant Developer Cloud.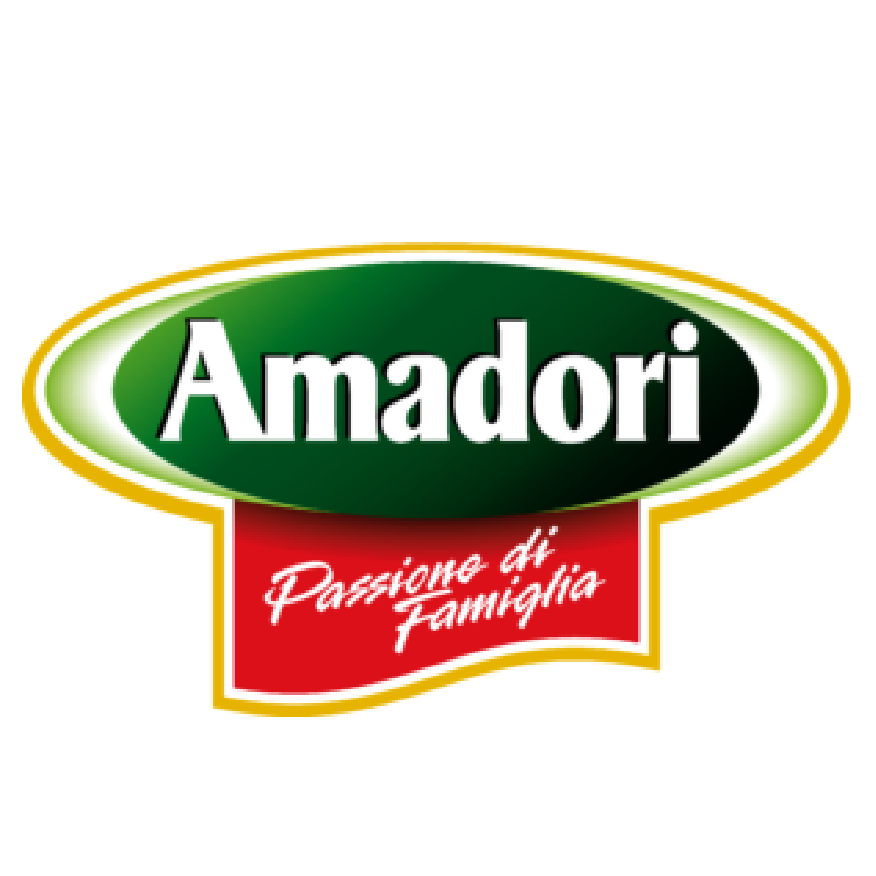 The Project
As a part of their efforts to implement their digital transformation processes, Gruppo Amadori decided to invest in the development of an app focused on internal communications and managing contacts with HR departments in all the offices. The goal was to centralize various communications that had always been managed in differing ways depending on content and recipient. The new app had to make it possible to maintain a closer relationship between the company and its partners and progressively replace the paper forms that remain in circulation.
Peopoll App has therefore been designed to perform a few well-defined functions:
to reach all employees through their personal smartphones, making it possible to send and receive information to and from people not working at a computer terminal;
to be accessible via PC for those who don't want to download it to their cell phone;
to be integrated with company business applications so that customized materials can also be sent, such as pay packets or communications by user segment;
to offer employees the option to contact the HR system directly through a ticket system for handling the simplest requests (such as editing personal details and other small items).
Development Data
5
total months for development, from the initial idea to release of the app
170
man/days to develop all the modules
100%
integration with company management applications
We have developed an application that has allowed us to reach thousands of people with different devices, at the same time and without specific development for each. This is probably the main advantage of the Instant Developer Cloud platform.
Sandro Salvigni - IT & Digital Transformation Manager in Amadori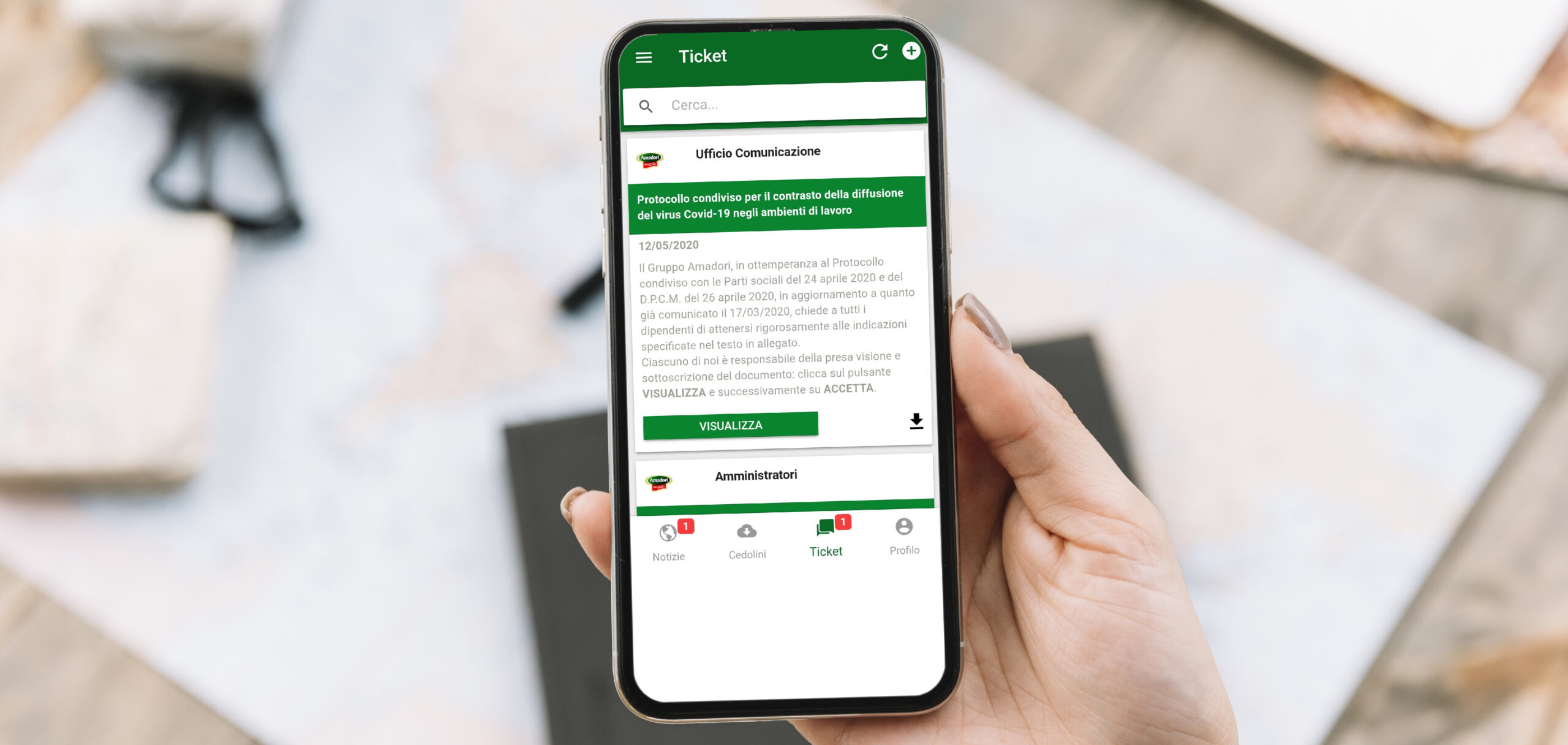 Customer support was very attentive and is one of the trademarks of Instant Developer. In this case though, the Instant Developer team didn't limit itself to just support; it largely developed the first version of the Peopoll App alongside the Amadori team.
In fact, the Peopoll App was an important early field test for Instant Developer Cloud. It allowed the team to optimize and improve some of its aspects and to identify and overcome a few limitations that were initially present in the development platform.
The timeline was still very short: the first version of the app was created in just five months. A large majority of employees downloaded it as soon as it was available. By the following month, Gruppo Amadori employees saw their pay slips delivered directly within the Peopoll App. This was one of the first, important steps in reducing paper communications.
The application grew a great deal in the two years after its launch. In fact, the Amadori development team continued to add new functionalities to the Peopoll App in response to company needs: from sign ups to company initiatives to automatic handling of leave time, including approval from managers.
The variety and complexity of the new functionalities added to the Peopoll App over time are proof of the flexibility of the programming tool we chose.
Sandro Salvigni - IT & Digital Transformation Manager in Amadori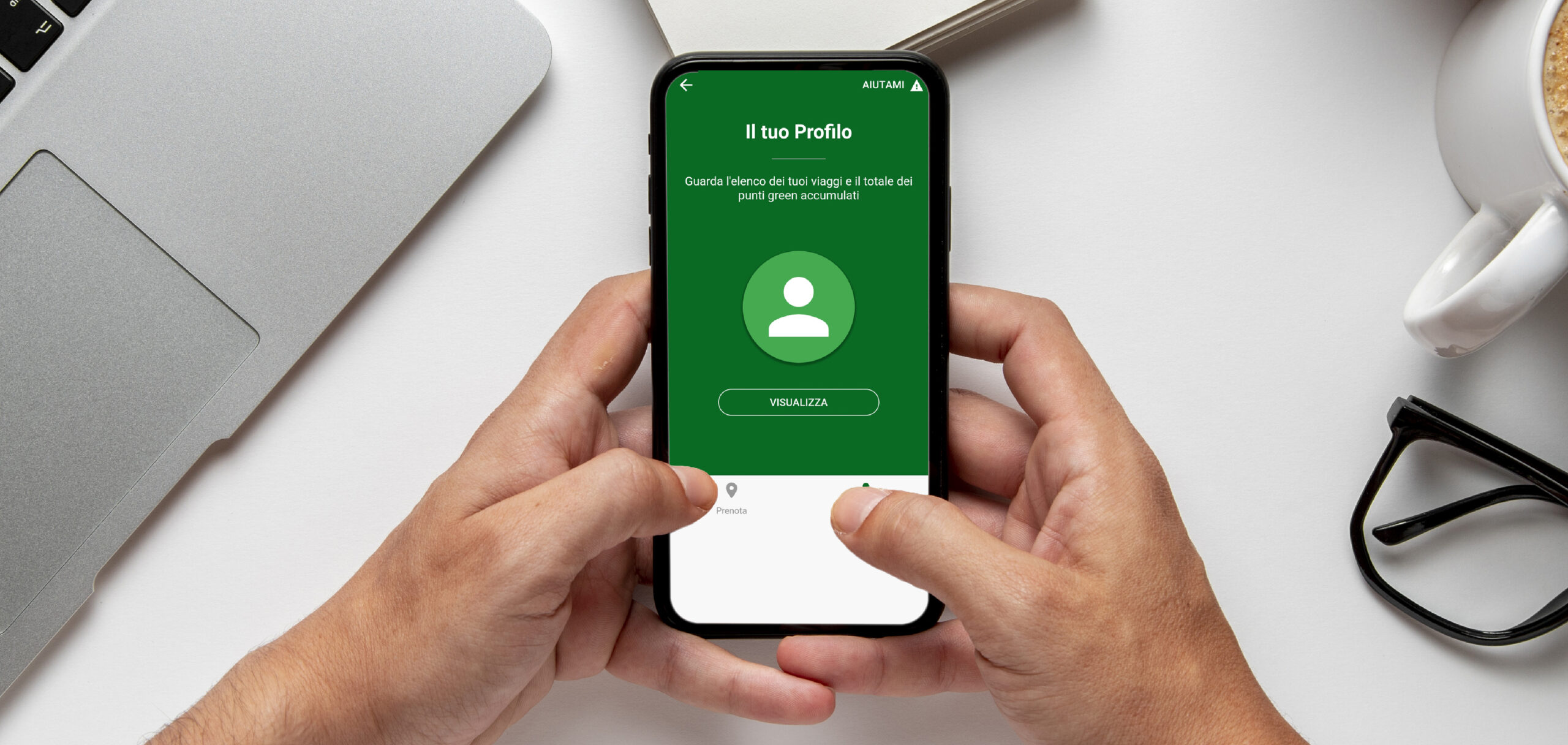 In just two and a half years from its first version, Peopoll App added various functionalities involving Gruppo Amadori partners.
To cite just a few:
submission and approval of leave time;
reservation and use of company cars;
sign-ups for organized charity programs; managing invitations for events and meetings.
The results were superb: closer direct contact with employees, lower admin costs, fewer errors, and an increase in virtuous behaviors in certain company resources.
These results and the ongoing expansion of the app would not have been possible without the support of a development platform born in the cloud, specifically for the cloud.
Results
6,500
employees who downloaded the app
100%
personnel reached between the smartphone version and the PC version
Even if we don't have the same urgent need to optimize productivity that may be the case for a software house, we've certainly benefited economically by working with Instant Developer Cloud. And this economic advantage keeps increasing as more projects are managed.
Sandro Salvigni - IT & Digital Transformation Manager in Amadori
Gruppo Amadori is one of those organizations that needs no introduction. It's one of the top names in Italian agri-food, boasting factories and distribution centers throughout the country.
One of its strong points has always been relying on an integrated and controlled chain, starting with the production of feed; to breeding, incubation, and rearing; and through to transformation into foodstuffs and finally distribution to consumers' tables.