Execom srl creates a complete cloud business software, using only its own in-house developers
Execom srl was founded in 2008 as an IT consulting and design company: thanks to the collaboration between various professionals – each of them with extensive experience in medium and large companies – they paired software development work with corporate consulting.
Their intention to offer companies all-inclusive solutions drove the need to offer products that could respond to new demands from the market, as they emerge.
Simone Oberto, CEO of Execom explains, "We found that our customers increasingly ask for products developed in the cloud, usable in Software as a Service mode, and we wanted to respond right away, while also finding a way to avoid worrying about everything involved in the distribution infrastructure."
Thanks to Instant Developer Cloud, the complete platform for developing and distributing multichannel applications, Execom was able to reach that goal, creating a cloud business software for gyms developed and managed 100% by in-house programmers.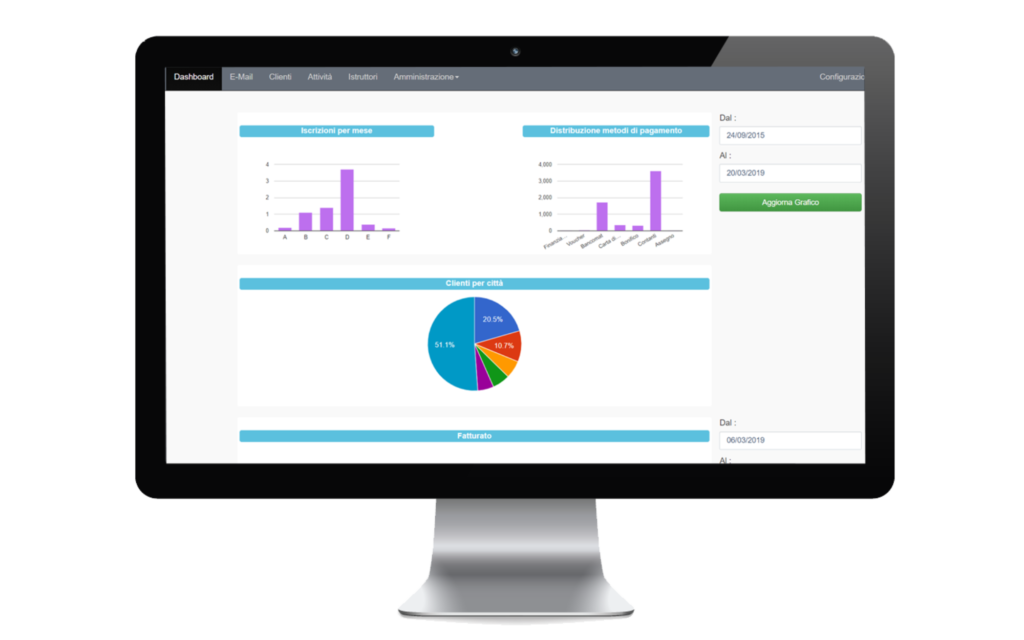 Developing and distributing applications in the cloud: new territory to explore
There are many challenges that must be tackled to maintain your competitive level in an evolving market.
"We were working on a data controlling app for quality at production sites. The server portion was created internally in Java. The front-end however was developed with Angular by outside consultants, who had to be monitored very carefully to ensure that what we asked for was created based on the specifications. At the same time, the customer also needed constant coaching, and this proved difficult for us because in order to help them we had no choice but to rely on the consultant, and consequently, we had to depend on their availability. At this point I started to want to acquire the necessary expertise internally to face these situations."
Simone Oberto, CEO of Execom
In the meantime, the development team had started to evaluate Azure by Microsoft. For a few months they focused on web research and testing the platform for configuring the cloud environment.
"After many video tutorials and web searches, we realized that too many people with different skills were needed: people for the systems side, and people for the development side. We had started to become familiar with the application server, but it still needed to be built: we had to become experts on that too, and training costs were very high."
Bruno Camera, CTO of Execom
A chance to take a step forward
This was the situation when Execom was presented with a tantalizing new challenge: a request from a very appealing organization. The Titans – Albacheer Gym is a large facility, covering more than 1100 m² with fitness rooms, locker rooms, multipurpose rooms, and hundreds of members. These characteristics meant that the gym needed to have a system that would allow managers to control the entire operating flow very quickly and efficiently, replacing the use of Excel spreadsheets.
The main issues to be addressed had to do with daily data updates, data entry errors, the need to extract information efficiently, and the need to share data in real time with gym staff and outside consultants. Excel was no longer a possible solution.
Simone Oberto explains: "I remembered that a little while ago I had had the chance to learn about Instant Developer Cloud, which promised to create cloud solutions quickly, and we decided to do a few initial tests on our own to see how quickly the various modules could be created. We were very pleased with the results."
Together to the finish line
Because the tests confirmed that Instant Developer Cloud had the features to be the right tool to create the solution we needed, the shift on to actual development was quick, and facilitated by the option to begin the project with assistance from Instant Developer consultants.
"With 10 hours of training-on-the-job, we developed something that we could never have created in so little time using the other tools we had evaluated, at least not relying solely on our in-house programmers. The Instant Developer consultants consistently responded to our problems quickly and punctually."
Bruno Camera, CTO of Execom
Because we no longer had to train multiple people in various areas, we significantly reduced our timeline, and in 4 man-months we created the Le palestre cloud business software, consisting of about 30 tables, to handle every aspect, from customer information to invoicing.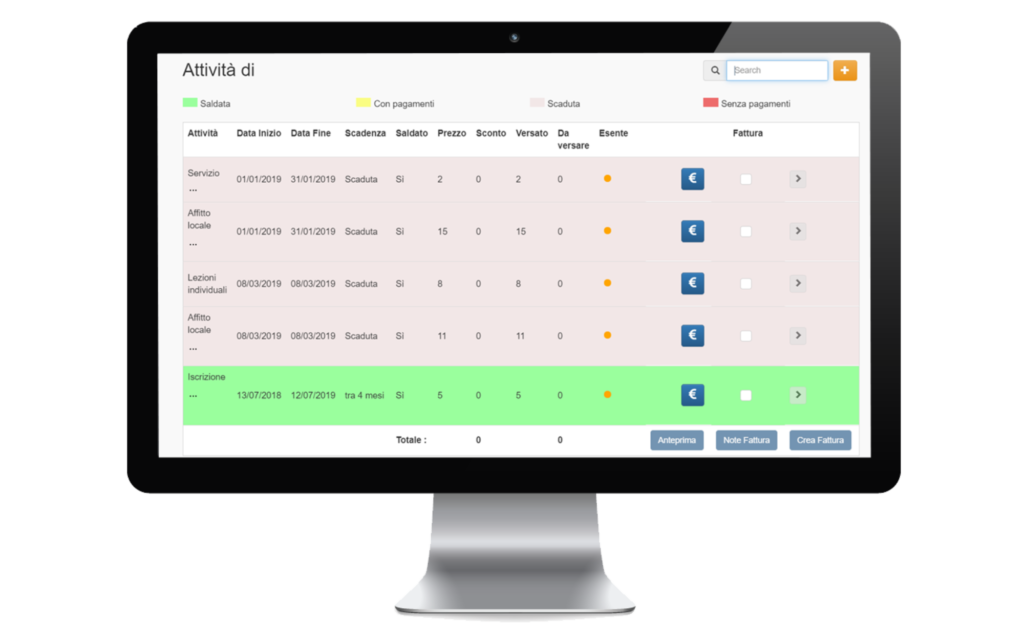 What's more, thanks to the Instant Developer Cloud server infrastructure, deployment was immediate: in fact, one-click deployment allowed our in-house team to monitor server performance and all subsequent installations through a dedicated dashboard. In addition, Execom assessed that publication of its application was far simpler than its previous experience with publication to Java servers, thanks to the automatic database updates, user session management, and the daily backup.
This way, by using the business software developed by Execom with Instant Developer Cloud, the Titans – Albacheer Gym simplified and accelerated its administrative procedures, eliminating Excel spreadsheets and cutting the time needed for back-office work by 60%.